Demetriou & English
Within our premises situated in Bowes Park, North London, we have a mortuary, chapels and comfortable family rooms designed to allow family members to be free to grieve and reflect in their time of difficulty. Whatever your requirements are, you can be sure that we will exceed your expectations. Above all, we understand that death's closest companion is grief and we aim to support you to the best of our ability through this time with both our online and personal service.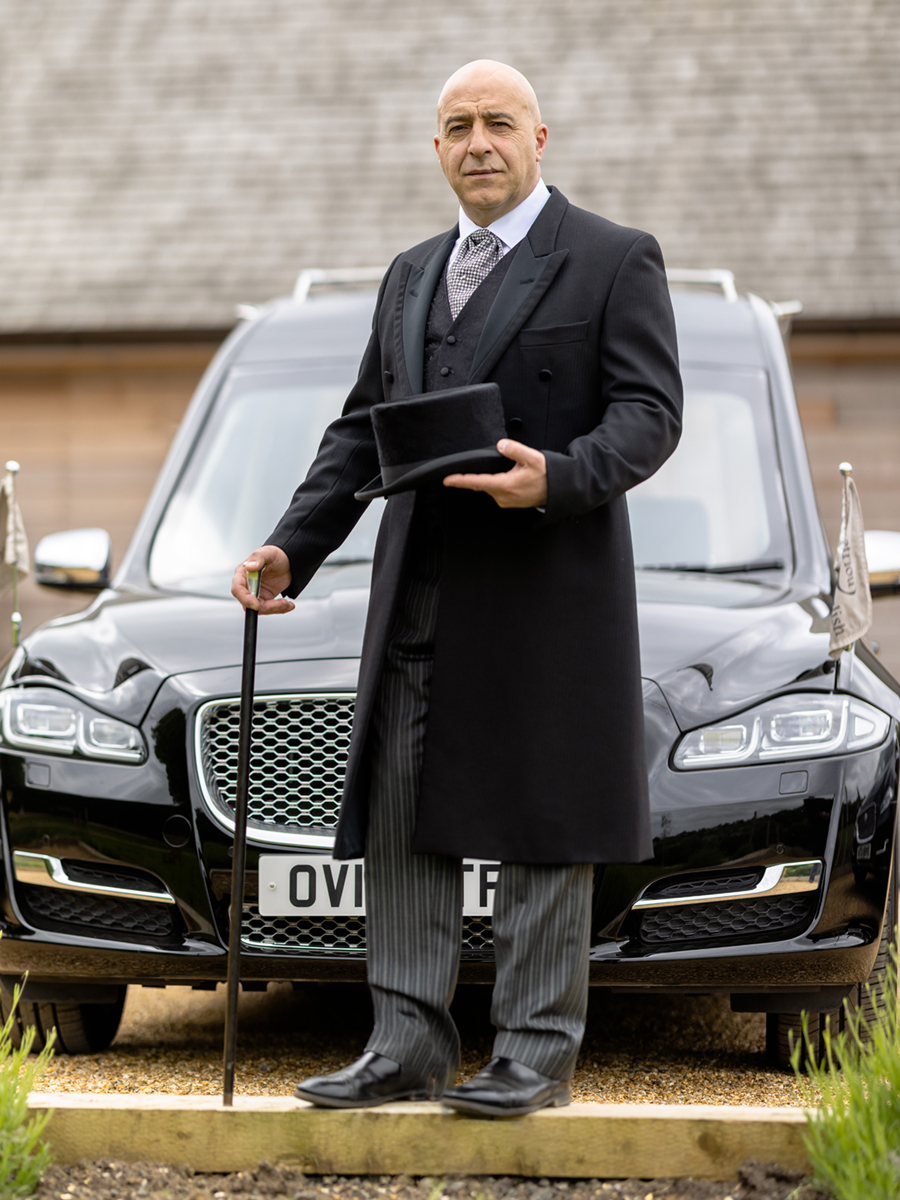 Peter Demetriou
Funeral Director, Founder and CEO of Demetriou & English
Peter is your personal Funeral Director with over 25 years' experience in the funeral sector and is an affiliated member of the National Association of Funeral Directors (NAFD).

A London-born Greek Cypriot, Peter is originally best known for his service to the Greek communities. Over the many years, Peter has led his team in overseeing funerals for families of all backgrounds and cultures.

"I'm doing a job that I truly love. My entire business is based on word of mouth, and I believe is reflective of the care, knowledge and high level of service given to every family that we serve."
Honouree member of the Greek Orthodox Church of St John the Baptist in Wightman Road Trustee of the Archdiocese of Thyatira and Great Britain
You may feel that you need specific information or guidance on particular aspects of funeral arrangements. At Demetriou & English , we endeavour to support you and your family throughout your grieving and planning process by delivering professional and compassionate care. We are available on the phone to support you whenever you need it, 24 hours a day.


Our commitment to you
As professional and compassionate funeral directors, we are deeply conscious of the responsibility, trust and confidence which our clients bestow upon us. Our fully trained team are committed to providing the highest possible standards of service and care.
Our clients' wishes are of paramount importance, and we will do all we can to meet them in full
We guarantee absolute confidentiality
Every funeral is a personal and sensitive occasion. We will provide all the information necessary to create an appropriate ceremony, drawing on our comprehensive range of services
We will provide our clients with a detailed written estimate of our fees and other costs prior to the funeral taking place. Following the ceremony, we will draw up an account confirming the exact costs that have been incurred
Our aim is to ensure that the funeral is an appropriate and dignified ceremony